By Nurses, For Nurses
Hamilton Staffing is a nurse-owned travel agency; we've walked a mile or two in your shoes and know from personal experience what makes travel nursing enjoyable and not just a temporary job. We are your source for travel nurse jobs.
You can easily build a career with our staff standing at your side to support and encourage you along the way. We offer some of the best pay packages in the industry and the benefits of a big corporation – just without so much of the big.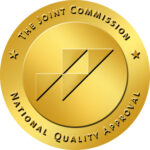 Benefits
Low cost medical, dental, vision insurance
401K
Referral bonuses
Travel reimbursement
Company logo scrubs for some specialties
Full hourly rate while on orientation – yeah, we know some of the other nursing agencies pay a really low orientation rate
Contact us and explore the difference between working with a travel nurse agency that's  operated  by nurses, for nurses; we think you'll be pleasantly surprised.
Testimonials
Vincent I absolutely love working for this company. I even just renewed my contract, not so much because of the facility, but because I know Angela and Madison have my best interest and also will have my back if any situation arises. My pay is on time and accurate and even early depending on holidays. Thank…

more

Shannon L. Shannon, did a great job finding me the perfect assignment. I'm L&D and there were other travelers on the same unit making a lot less than me (some of them almost $20 an hour less). It makes a difference to me that this agency is run by nurses so I couldn't be happier.

more

250 Mohawk Rd.
Clermont, FL 34715
The benefits you need.
The pay your degree and skill set deserves.