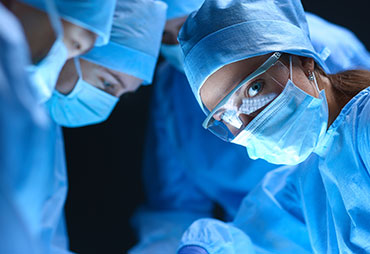 Started by nurses, for nurses
Tired of getting the runaround from travel nursing agencies that offer confusing "blended rates" and ending up with the same (or worse) pay than you could make at home? Maybe it's time to try something new with nurses who have been where you are and have experienced the same frustrating things.  Hamilton Staffing solutions is a travel nurse agency.
We're different than other travel nursing agencies
Hamilton Staffing was started in 2015 by Angela Hamilton, a travel nurse, after becoming frustrated by the complicated pay structures and lack of transparency in some of the bigger agencies.
So, let's face it, we all love our work and our patients, but there are only two reasons to leave family, friends and home; adventure and money. We have structured the Hamilton Staffing Solutions pay rates as simply as possible so you know exactly what you're going to earn on any particular job; because there's nothing worse than finding out when you get to your assignment that your paycheck is much lower than you expected. With clean, clear, pay rates, you can simply choose your adventure knowing you'll be able to afford to enjoy everything your assignment location has to offer. We give you the freedom to concentrate on your patients without worrying about the details because travel nurse jobs should have real travel nurse pay!
"During my many adventures on the road, I discovered a host of problems facing travel nurses not the least of which were confusing pay rate structures that, perhaps by design, culminated in nurses taking home a lot less than they would make in a regular staff nurse position"
The benefits you need.
The pay your degree and skill set deserves.
Our Advantages
We're a small agency but we have all the benefits of a big corporation; benefits that start on day one.
We have some of the highest paying assignments in the industry with a full support team to help you get there.
Some of us have been right where you are; because Hamilton Staffing is owned and operated by travel nurses.