The lure of travel nursing can indeed be exciting, enticing, thrilling, and of course, you can pay off all those student loans with the great paychecks; however, if you're new at the job you need to get at least two years of nursing experience under your belt before you hit the road as a travel nurse.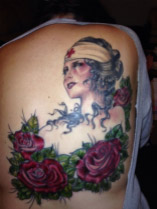 There's some very sound reasoning behind that thought and it's not aimed at bursting any bubbles; but when you get to that assignment, everyone there expects you to know your stuff and assumes you can hit the ground running after minimal orientation. There are few if any that provide in-depth orientation for travelers; most will tell you how to get to the unit and give you a computer login.
As a travel nurse, I can tell you that arriving at a new location with very limited knowledge of the hospital, the unit, the staff, or even where the bathroom is can be terrifying; so, I would just remind the excited newbies to make sure you have a solid grip on your skills before you take an assignment because you'll have to deploy them all without any help. Take your time and amass the knowledge because it will make your gypsy life much easier; and you'll be able to concentrate on adventuring instead of worrying about getting through your shift. Love this gypsy life!!