1. Verify Every Detail of Your Contract.
Details, while boring, are important. Make sure you understand every aspect of your contract before you agree to accept an assignment.
Will you have to float to another unit, another hospital; are you comfortable with that? Is your pay clearly detailed, hourly pay, overtime rate, stipends? Which holidays does the hospital/agency recognize for holiday pay rates? How is travel reimbursed?
If there is anything at all that you don't understand in the contract get clarification from the agency, and get it in writing. It's much easier to iron out difficulties before you leave home than it is to deal with a surprise when you get to your destination.
2. Fly or Drive?
There are pros and cons to each and it's absolutely a personal choice. From a travel nurse perspective, I try and drive whenever I can but I've done both.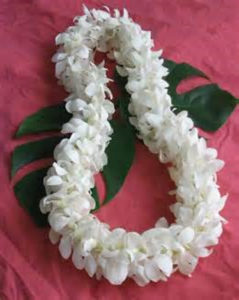 Flying to a destination can take a lot of travel headaches out of the equation; for instance, you don't have to worry about arranging places to stay along the route if the trip is very long; you don't have to leave several days ahead of your start date to make sure you get there in time; you don't have to worry about the mechanical functionality of your vehicle and the possibility of a breakdown. You just go to the airport and leave; and there are some places, like the fab Hawaii, to which you can't drive.
On the other hand, when you drive to your assignment, you can take your own things with you, and you're not limited to one suitcase; you don't have to pay for a rental car when you get there – which can take a chunk out of your weekly paycheck; you can make an enjoyable adventure out of the trip to the location by finding the interesting sightseeing spots enroute.
3. Packing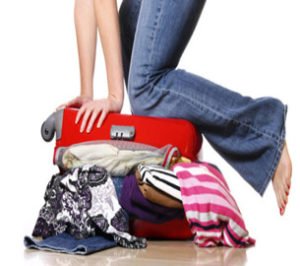 Packing is strictly personal although you are limited if you're going to fly to your destination. One thing for sure, if your scheduled to work 48 hours a week and your contract is only eight weeks long, you're probably not going to need to pack twelve pairs of shoes, as tempting as that might be. Make a checklist and then you can adjust logically instead of looking at your favorite shorts when you're going to Alaska in February.
For the flyers, you just have to pack the essentials and hope there's a laundromat close to your hotel or apartment where you can wash your scrubs weekly. If there is something that you just can't live without see if there is something else in your limited space that you won't miss as much for the next few weeks. I have done this and ended up shopping because I was close to the Canadian border; so, I packaged much of the goodie haul in boxes and mailed it home before I left my assignment. Cheaper than paying for the extra baggage and better than struggling through the airport with too much luggage
For the drivers, well, the world is your oyster along with the kitchen sink. On my travels, I like to drive to as many of my assignments as feasible because I like to have my own things around me. I also like to avoid the laundromat whenever possible so I tend to pack lots of scrubs. If the hospital doesn't have a set color that staff must wear it's easier because I can come up with 12 sets no problem.  If it is a fixed color that you don't have multiple sets of just plan on doing laundry more frequently.
Make sure you have a binder or folder with originals of your documents in it.  Most facilities will need at least sight of original certs (BLS, ACLS, PALS, NRP etc.) and they will want to see an original of your license for that state. If your company provides paper time sheets, you'll want to print out a few of those in case you don't have access to a printer when you get there. My thing is always to print out a time sheet for every week and start the countdown to either the end or a renewal – it helps when you feel scared or lonely to see you only have a few weeks or days left; sometimes travel nursing can be a lonely business, especially if it's your first time or you're in a bad assignment – yeah, that happens too.
In addition to regular clothing and scrubs, I take whatever containers I need to pack lunches and some storage containers for the refrigerator so I can pre-make lunch/dinner ahead of time so I'm not spending all my free time getting ready for the next shift. You might also want to take a small crockpot so something is ready to eat when you get back to your digs after work, and a small counter-top grill like a George Foreman so you can eat regular food while you're away; it doesn't always have to be like camping. It's surprising how familiar articles can make you feel closer to home.
Laptop or tablet so you can watch TV, movies, video-chat, etc. and you're not completely cut off from your usual things or family. Some of the assignments I've been on have had no cable, spotty internet, lousy cell signal (thanks AT&T), which makes things a lot more uncomfortable; I haven't tried a signal booster device to remedy the poor cell service, and I think I'm probably going to wait until the technology function catches up with the good intentions behind it before I jump in and buy one.
Because I'm a bit on the weird side, I also take my own linens and a mattress topper so I can put as much distance between me and whatever has been happening on that mattress as I can. I take my own towels too and, of course, an electric kettle so I can have my cup of tea; I can always find room behind a seat in the car to fit the kettle J
The key to packing is to only take what you're willing to move by yourself. There probably won't be anyone to help you unload at your destination so only take the things you don't mind carrying up three flights of stairs!
4. Housing – hotel, apartment, RV
Travel agencies provide housing or a stipend for nurses. I personally always take the stipend because a little legwork can produce a big financial benefit. For instance, I have taken multiple assignments in New York and always found my own place. When the stipend is $700 a week and you can find a small comfortable apartment for $700 a month your take home from the assignment increases significantly and it's much better to go back home with a packed bank account in addition to your packed car.
Hotels can be on the expensive side but if you take company housing this is where you're likely to be housed. If the agency has arrangements with the hotel they will sometimes offer transport to and from the hospital but you will probably need a rental car if you didn't drive, just so you can get out and enjoy your location for the short time you'll be there.
RV travelers have the best of both worlds although assignments in some areas are not available to them in the winter months because the RV parks are closed (usually at the end of September). However, RVing opens up a whole world of inexpensive accommodation and comfortable traveling.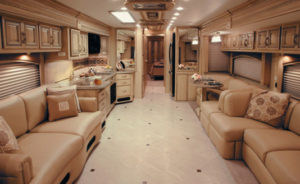 The payments on a big-rig can be a lot less than apartment rental and you don't have to unpack and repack for each assignment. This is something that more and more travel nurses are considering as the cost of housing increases. In fact, there is a FB page dedicated to RV travel nurses that provides a lot of useful information if you're considering this form of housing/transportation for future assignments.
5. What to Expect When You Get There
Arriving at a strange hospital in a strange place can be terrifying, even if you're an old hand at traveling. However, in most hospitals the staff are appreciative of the help and will do whatever they can to make you feel at home. Orientation varies by facility so you should be confident and able to hit the ground running with whatever minimal orientation they offer.
Some hospitals, like Florida Hospital, Orlando, offer a week-long orientation that includes computer and documentation training so you know the expectations of the facility for documenting patient care – they do check your documentation and will comment on it if you don't meet the standard. Other facilities don't have that luxury and you may be given a badge and pointed in the direction of your unit; leaving it to the manager or charge nurse to orient you to the unit and give you access to the med room etc.
The take-away from this is to embrace your inner boy-scout and be prepared! Of course, it helps to ask these questions at the interview stage of your decision but if you forget, and that's easy to do, you'll quickly learn to roll with the punches.
6. Office Politics
One of the real bonuses to traveling is that you don't have to deal with office politics. You're there to offer support to the staff, relieve them of what is probably a very heavy workload (the hospital wouldn't be paying for travelers if they weren't overwhelmed), and generally boost patient confidence in the facility by providing efficient and effective patient care.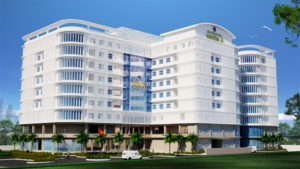 Developing an ability to turn your back on the internal struggles and bickering among the regulars will benefit you in more ways than you can imagine. When you go to work and only have to take care of your patients, it puts your day in a very different light. It's much easier to answer that call light for the tenth time in an hour or deal with a pain-med-demanding patient when that's all you're there to do. Just keep saying yes and the patients will love you, the hospital will get great Press Gainey scores and the management will keep asking you to extend.
Double bonus; travel nurses especially with some travel agencies (like Hamilton Staffing) make a lot more than the regular staff and it makes it much easier to keep a smile on your face when the check lands every Friday and you can actually afford to have a life outside of your job. So, when you're travelling don't forget, you don't have a dog in that fight so don't get involved.
7. Extensions
The absolute joy of extensions! Yes, this is brilliant when the manager wants you to extend. You don't have to pack and move again, you're already familiar with the unit and staff, you've probably made a couple of friends that you like to hang out with on your days off, and you're still pulling in the big checks for another 13 weeks; what's not to love about that?
A couple of things to be mindful of when you're asked to extend. Check with your agency and make sure they're extending you at the same rate. Some hospitals like to drop the bill rate down for an extension. If that's the facility's MO, then you have a choice; do the same job for less because you like it there or move on to the next adventure.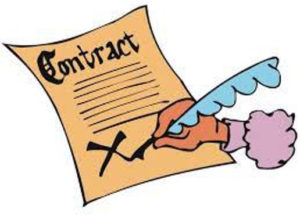 You also need to be just as cautious and detail oriented about checking your extension contract as you were about your initial assignment contract. If there was something you wanted but didn't get in the first go-round, now is the time to fix it. Make sure that time-off requests are written into the extension just as they should have been in your original contract. Check the pay and stipend amounts carefully and raise any questions before you either verbally agree to it or sign it. Make sure you're getting the shift you want and the guaranteed hours are still in the contract. I can't stress this enough, don't sign a contract because you thought it was covered! It's just like nursing documentation – if it's not documented, it didn't happen! If it's not in the contract, it isn't happening! If you have a decent recruiter they will always watch your back, but they have a lot of nurses they're working with and you are your own best advocate when it comes to contractual errors and omissions. Double check it all so you don't feel like you've been had.
8. Taxes and your Tax Home
So, here's a complicated issue that I get a lot of questions about at Hamilton Staffing. Travel nurses can make lots of extra and untaxed money when they're away from home. The problem is you have to be careful not to poke the bear better known as the IRS, because once they start investigating you they won't let go. Audits are scary and extremely time-consuming to the point where they can actually keep you away from work because of demands for documentation production etc. which is hard to do when you're on the road.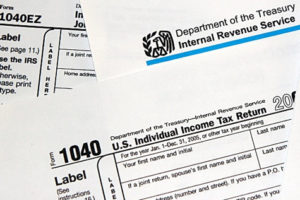 A tax home is required for you to be able to claim tax-free stipends while traveling or GSA allowances for housing, meals and incidentals, and travel. What does that mean? Well, you have to duplicate expenses. Okay, what does that mean? That means you must be paying a mortgage or rent where you regularly live as well as housing expenses at your travel assignment. For instance, when I go traveling, I have a mortgage to pay in Florida but I also have my apartment that I rented in MI near the hospital where I'm working; duplicate expenses.
I hear lots of talk about the mysterious 50-mile rule but it doesn't exist in IRS rules. If you're working 50 miles from home but traffic is so bad it takes you two hours to get home, then you'd probably have to stay in a hotel for the days you're working because a sixteen-hour day doesn't give you enough time for sleep and other restorative necessities – hopefully you can get block scheduling for that. On the other hand, if you live 50 miles from your job and there's no traffic and you can get home in a pleasant one-hour drive you would do just that and be with the family. One nurse has duplicate living expenses, the other doesn't.
I would suggest visiting a very well-known tax advisor among travel nurses.  Travel Tax specializes in traveling nurses and other medical professionals. They can even help with international taxation for those working on assignment overseas. The website is http://www.traveltax.com/ Travel Tax is the go-to place given out most frequently on the Gypsy Nurse Facebook page when travel nurses are looking for tax advice or information.
Happy Travels!