How Ready Are You to Start Your Travel Adventure?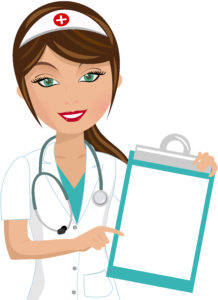 All travelers should carry a file of documents that are needed for every assignment. Your travel portfolio should have the following:
An original nursing license issued by the state where you're working
Originals of your certs – BLS, ACLS, PALS, NRP etc.
A copy of your contract from your agency
You also need copies of your health records:
Annual physical
Fit test
PPD some hospitals now require 2 PPD's within twelve months of the start of your assignment with the second one being completed in the past 30 days
If no PPD then a chest x-ray and a copy of your questionnaire
Hep B – proof of vaccination, titers, or declination form
Tetanus or Tdap – some facilities will allow declination but others won't
MMR – either vaccination record or titers showing immunity
Varicella titer or proof of vaccination
Flu shot proof or declination
It's also useful to print out multiple copies of your time sheet if you're using paper time tracking; just in case you can't access it at the facility.
It seems like a lot of work, but once you've got your portfolio together all you have to do is maintain it and you'll be the travel nurse that's always prepared for the next assignment!